NEC DSX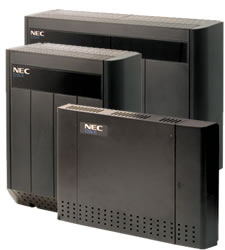 The DSX system offers you high performance, flexibility, and the ability to custom design a system that will meet your company's specific telecommunication requirements. Each keyset user has the capability to personalize their telephone to meet their individual needs.

DSX is sized right – starting with the economical DSX-40, progressing to the DSX-80, and reaching maximum system capacity with the DSX-160. To maintain the value of your investment, all the circuitry of a DSX-80 can be migrated to the DSX-160. Even when growing from the DSX-40, your investment in programming, telephones, and other station equipment is retained.
NEC DSX Telephones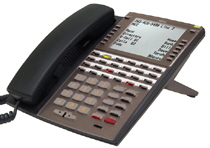 The NEC DSX Digital Phone System offers you high performance, flexibility and the ability to custom design the system to your customer's specific requirements. Innovation starts with the new NEC DSX Digital telephones that feature a sleek, compact design, speakerphones, large displays and a built-in desk stand/wall mount kit with two-position angle adjustment. Enhanced version telephones also offer illuminated dial pads and backlit displays. All NEC DSX Digital Phone Systems key telephones and consoles are available in a black or white version.